Thanksgiving has come and gone, and we are officially in the typical busyness and rush of the holiday season. Like me, you may probably thinking, "I just want to slow down this season and really enjoy the beauty and meaning of the holidays. But how?"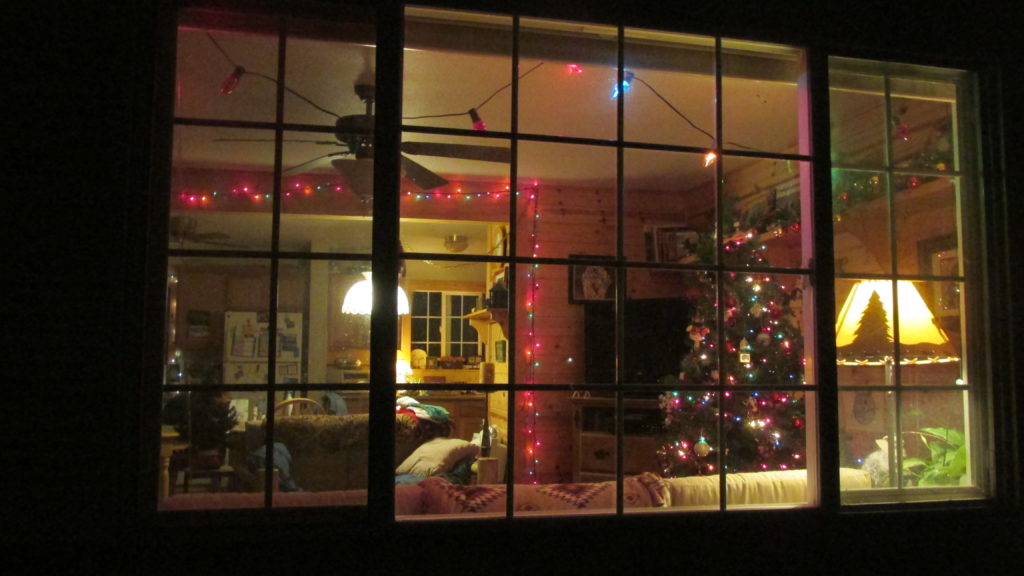 Here are five simple tips to help you truly be in the moment and create with ease the most meaningful Christmas you've ever had.
The following is actually a great exercise in emotional health and well-being. The holidays can be a great time to get to know ourselves better as we reassess what really matters in our lives – like cleaning out a closet – what to keep and what to throw out or giveaway. And be aware as you follow these steps, that you are creating moments and memories to be treasured for a lifetime.
1. Plan Your Simplicity  Simplicity doesn't just happen, you have to plan it. It all begins with intention. Begin as early as possible setting your schedule for the holidays so that you are in charge of your calendar and not the other way around.
It's about decision. Decide what you want your experience to be like and why. Decide what is important to you. This is usually about relationships and the deeper meaning behind the festivities and traditions we celebrate.
Do you want a more traditional Christmas, or to create new traditions? Would you like to have more experiences, or just enjoy a very peaceful, quiet yuletide season? The point is, whatever it is you are looking to create, you have to create it. It is about being mindful and intentional in your designing.
But in all of your planning and schedule blocking, be open to serendipity. Don't over-plan or over-structure your simplicity. Part of the joy of the season is the gift of "Surprise". Allow the Universe to do its thing and bless you with wonder and amazement.
As you plan, Don't Be Afraid to say "No." The holidays can be full of fun activities and social events. Invitations are flying around like Santa's reindeer, but just like any good thing, it is easy to overdo it. If you feel you've been invited to one too many gift-exchanging egg-noggers, feel free to say, "No thank you, I won't be able to make it this year." Say it kindly and with gratitude. State it proudly and without regret. This is a major part of creating the experiences you want and in enjoying the simple Christmas you long for.
2. Create a Beautiful, Simple Environment  In a state of awareness and intention take time to set up your home and surroundings in a way that is appealing to all the senses – sight, smells, sounds, tastes and feelings. Candles. Lights. Music. Meaningful decorations. Find or design recipes and meals that are appealing, yet healthy. But don't overdo it in the food department. Sometimes the cooking and meal-planning can be overwhelming and distracting. Let the preparation and decorating be done as a sort of mindfulness practice. Enjoy the process and not just the culmination of the event. Bottom line – have fun setting up a holiday feng shui that is most meaningful and appealing to you.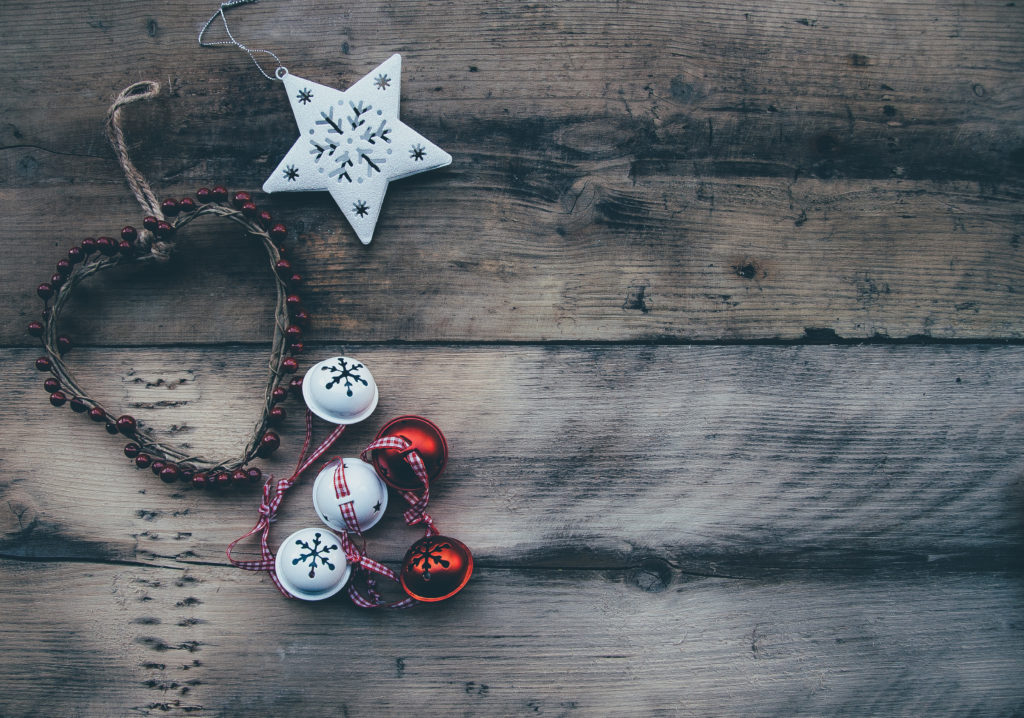 3. Be Present and Mindful  Decide from the beginning that you are going to truly soak up the goodness of the season and all it has to offer, (as mentioned above). Family, friends, pets, health, memories, hope and joy. Focus on building experiences with your family and friends. These are the things that will be remembered in the long run.
One of the benefits of mindfulness is that it really opens your heart to awareness of the friends and loved ones around you.
For example, when choosing a gift for someone, mindfulness gives you deeper intuition in seeking to know who people really are and what they truly want. Christmas gifts are about showing love and appreciation; about giving what would truly make the other person happy. Too often we just "throw obligatory gifts" at people because we're short on time, just to "get it done".
But mindfulness doesn't come without focus and practice. The best way to be aware and remain mindful throughout the holidays is to set aside at least five minutes once or twice a day for meditation. There are many forms and practices of meditation, but the most important thing is that you find a quiet place where you won't be interrupted. Just close your eyes, focus on your breath and simply be aware of your body and feelings. It is important to make no judgments during this time. Just allow your thoughts to come and go like clouds in the sky. This simple act can do wonders in preparing your heart to slow down and enjoy the simplicity and beauty of the holidays.
4. Be Grateful  Gratitude attracts more blessings. It is the great Reality Checker. Nothing in the universe is more conducive to health and happiness than an open and thankful heart. This can be very tough at times. Especially if you are going through struggles with depression, health, finances or relationships. Appreciation opens our eyes to all that is good in the world. If you haven't already, start a Gratitude Journal and challenge yourself to make a top 100 List of things you are thankful for. This one act will change you and the way you see your world!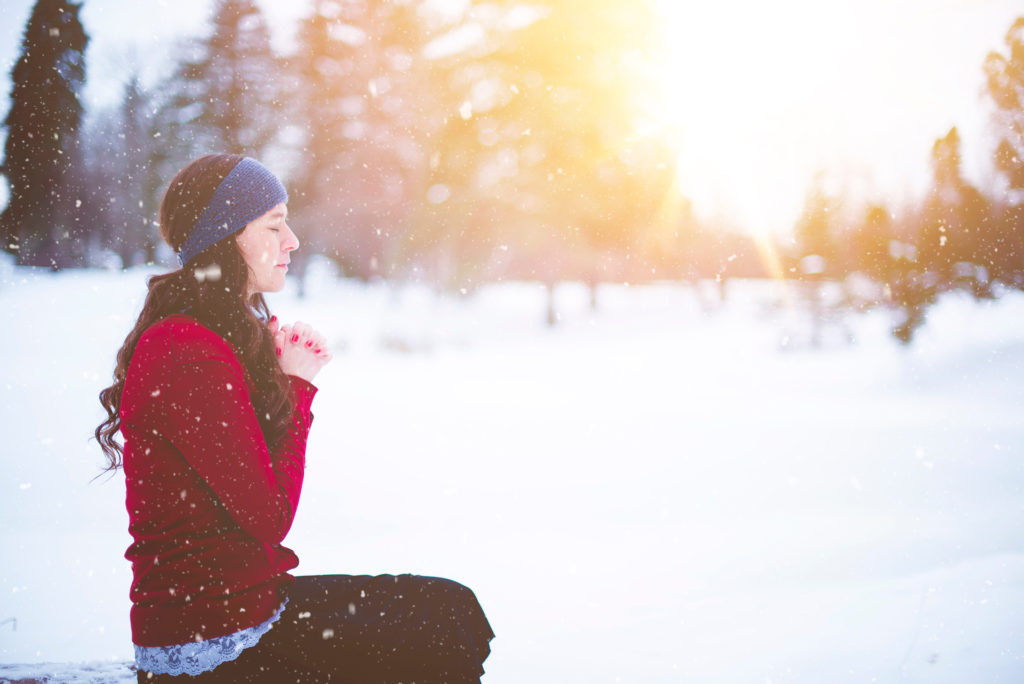 5. Spend Time Doing Something Natural  Quietly reflect in front of a fireplace, enjoy watching birds at the feeder in your backyard, take a walk in the woods and use all your senses to take in your surroundings. Read by a window in the sunshine, or just sit somewhere outdoors in wonder and amazement at all the goodness and beauty around you. Remember, you get to choose what you focus on…
So this Christmas, decide now to simply slow down, and enjoy the beauty, wonder, goodness, and reason for the season. It will be your best Christmas ever!
Please follow and like us: